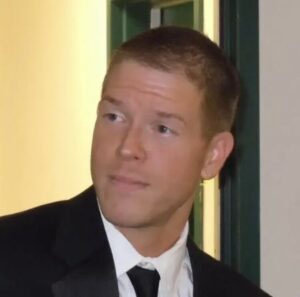 Cary Pederson has been instructing in the local NW area for over two decades. His primary area of study has been woodwinds and music pedagogy. He has taught at various Washington and Oregon Public Schools, such as Mountain View High School in Vancouver and Astoria Middle and High School in Oregon. He taught two years as a teaching assistant at Portland State University. He currently teaches general music at The Madeleine School in NE Portland, OR. and has a studio in which he teaches private music lessons (in-person and digital).
He has several years of conducting experience through many venues; some of which include guest conductor at Discovery Middle School for Kathy Vogt; direction from Dr. William Tuttle (formerly of Portland State University); lead director for the PSU Chamber Winds Ensemble; sectional director for Columbia River High School; and guest director for the PSU Wind Ensemble under the former direction of Dr. Denise Grant. Cary also took over the Beacock Music Concert band back in 2011 and concluded with his final season in 2020.
Cary performs for many local ensembles and holds a Master's and Bachelor's degree in music performance from Portland State University, with specific training in performance and studio recording.
Recent performances include soloist for the Hood River Symphony Orchestra; NYC comic strip producer Shannon Wheeler's "Too Much Coffee Man;" Oregon Symphonic Band; Oregon Jazz and Wine Festival; Portland State University Opera Productions; North Coast Community Symphony; the Vancouver Pops Symphony, the SW Washington Wind Symphony and VanPort Jazz (VPJ).
VPJ has been a passion for Cary since its creation nearly eight years ago. The quality and level of music being produced by these great musicians is of the highest importance for Cary. This has allowed VPJ to perform at many top performance locations such as, The Newmark and Winningstad Theaters for the Portland5 Performing Arts Center in downtown Portland, OR and the Big Band Bash concerts at Clark Community College in Vancouver, WA.